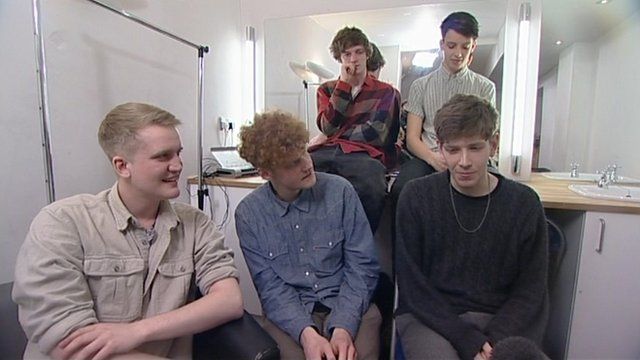 Video
Nottingham band Dog is Dead on 'weird and strange ride'
A band from Nottingham have been reflecting on a year which has seen them sign a major deal with Atlantic Records.
Dog is Dead have gone from playing gigs in their parents' gardens to headlining a packed Rock City, in their home town, in the space of two years.
Frontman Rob Milton said: "It's been a really weird and strange ride as well as being everything we wanted to be doing."
BBC Radio Nottingham presenter Dean Jackson said: "At last we have a band that is big enough to play one of the best regarded venues in the whole country."