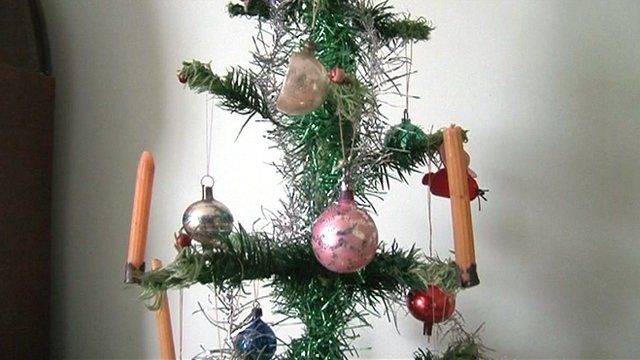 Video
Christmas tree used by Netherfield family since the 1930s
A Nottinghamshire woman still uses a Christmas tree which has been in her family since the 1930s.
Margaret Gale said the tree, which comes with glass baubles and beeswax candles, originally belonged to her grandmother.
Ms Gale, from Netherfield, said she had "no idea" why she had decided to keep hold of it for so long.