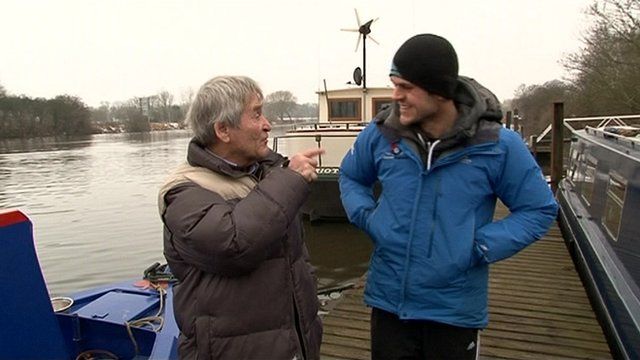 Video
River Trent canoeist saves boat owner's life after slip
A 74-year-old boat owner was saved by a canoeist after he slipped off his boat into the River Trent.
Ken Jackson was repairing his narrow boat when he slipped on ice and fell into the water.
He was going under the surface and losing consciousness when canoe coach Richard Ramsdale heard the splashing of water.