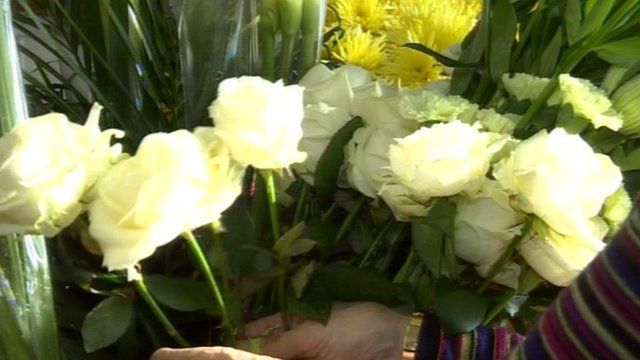 Video
Leicester Cathedral prepares special display for Royal visit
A team of flower arrangers have prepared 40 different displays at Leicester Cathedral for the Royal visit to the city.
The Queen, the Duke of Edinburgh and the Duchess of Cambridge are arriving in the city on Thursday for the first official visit of the Queen's Diamond Jubilee.
The Bishop of Leicester said there was "a real buzz" around the cathedral.