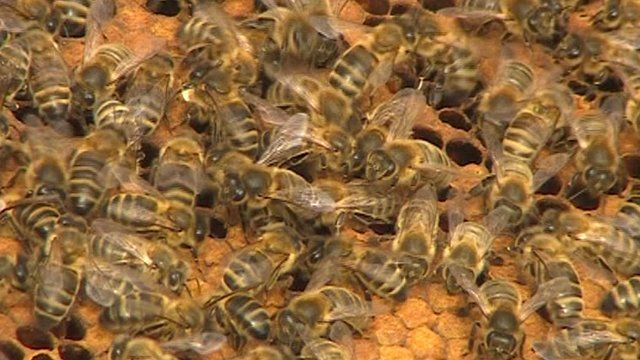 Video
'Beecam' hive set up at Nottingham Trent University
Nottingham Trent University has set up a honey bee hive with cameras in the hope of increasing the population and producing its own honey.
The honey bee population has declined in recent years.
Nigel Smith, resources manager at the university, said many foods people ate were pollinated by bees and it was "crucial" that the species was helped.
The new hive on the university's Newton building rooftop is home to a colony of 10,000 honey bees.