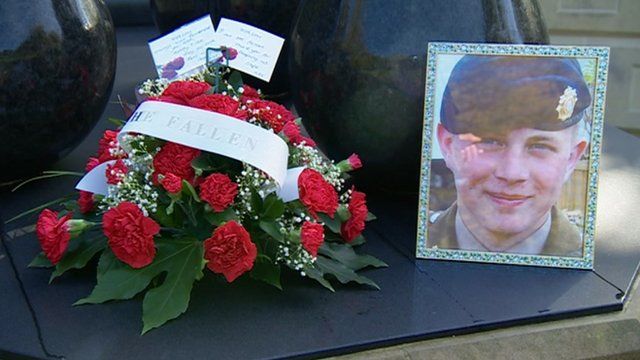 Video
Nottinghamshire soldier's mother calls for mental health help
The mother of a Nottinghamshire soldier who was found hanged in March after returning from a tour of duty in Iraq has called for more mental health support for members of the armed forces.
Mary Fells, mother of L/Cpl Ashley Clarkson, a former member of the Royal Logistics Corps, said her son started drinking heavily and having nightmares when he returned from Iraq.
She and Mr Clarkson's girlfriend, Chloe Thompson, said he did not feel he could speak to anyone about his problems.
Rosie Reed, head of Nottingham-based helpline, Combat Stress, said since starting the advice line 18 months ago, the organisation had received 10,000 calls.
She said most of the calls came from ex-soldiers or army personnel.
Ms Reed added 25% of the calls to the 24-hour helpline - 0800 138619 - were made by worried friends or family members.