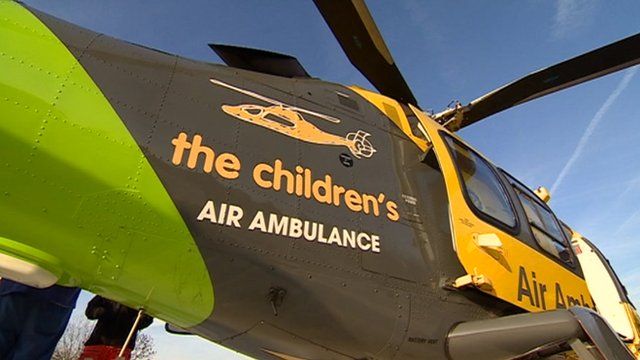 Video
New children's emergency air ambulance service 'takes off'
A dedicated children's medical team will soon start flying from Glenfield Hospital in Leicester to emergencies around the country.
The helicopter service from Coventry is teaming up with intensive care specialists from Leicester to offer emergency treatment.
The doctors will use a machine that acts as a heart and lung for the patients.
Health Correspondent Rob Sissons has the details.