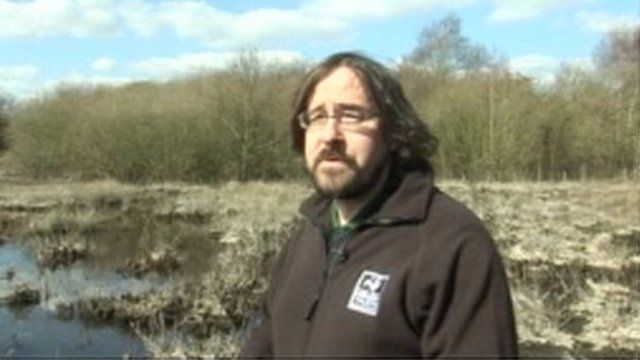 Video
Wilwell Farm Cutting nature reserve flood 'caused by tram works'
There are fears the recent flooding of the Wilwell Farm Cutting nature reserve in Nottinghamshire has been caused by nearby tram construction work.
The Nottinghamshire Wildlife Trust believes the extension work has altered the site's draining and say both wildlife and plants have suffered.
Erin McDaid said: "This is something we warned about during the application stage of the tram.
"There is something wrong in the system and monitoring that can allow this to happen."
Tramlink Nottingham said its contractors worked to strict environmental guidelines set out by an independent assessment.