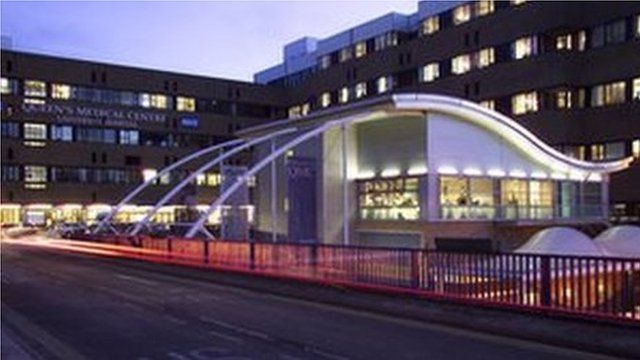 Video
Queen's Medical Centre put elderly woman on 'makeshift ward'
The daughter of an elderly woman who spent hours waiting in a "makeshift" ward at a Nottingham hospital said she cannot understand why there were not enough beds.
The 77-year-old woman was referred to the Queen's Medical Centre by her GP on Tuesday with serious breathing difficulties.
She waited for five hours before being told she needed to be admitted but no beds were available, so she was instead put on the improvised ward in a treatment room.
The woman had to wait for a further four-and-a-half hours in the room, with three other elderly patients, until a ward became available.
Jenny Leggott, the trust's deputy chief executive, has apologised to patients.