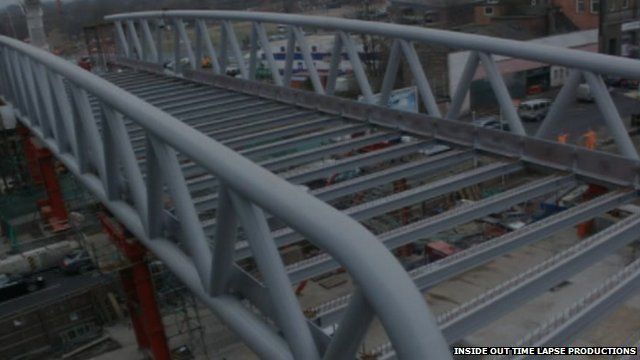 Video
Nottingham tram bridge inched into place
A 1,100-tonne bridge which will carry Nottingham's new tram line across a railway has been inched into place.
It took several weeks for engineers to move a 340ft (104m) section of the bridge structure across a road to Nottingham railway station.
A video of the move, produced by Inside Out Time Lapse Productions, shows the bridge's night-time journey.