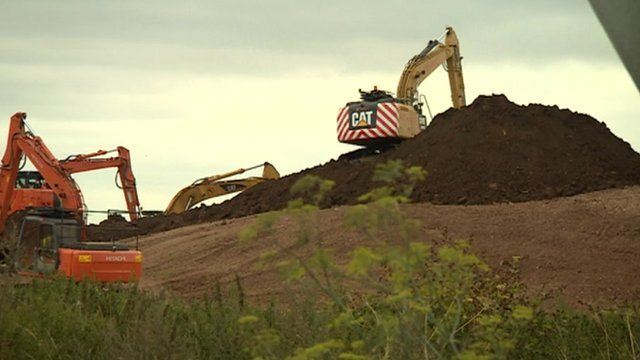 Video
A453 widening: Major East Midlands road project 'on track'
The first phase of a two-year project to widen one of the UK's most congested sections of road has been completed on time.
During the next 18 months, 250 workers will move a million cubic metres of earth and build seven new bridges as part of the widening of the A453 in the East Midlands.
Quentin Rayner reports.