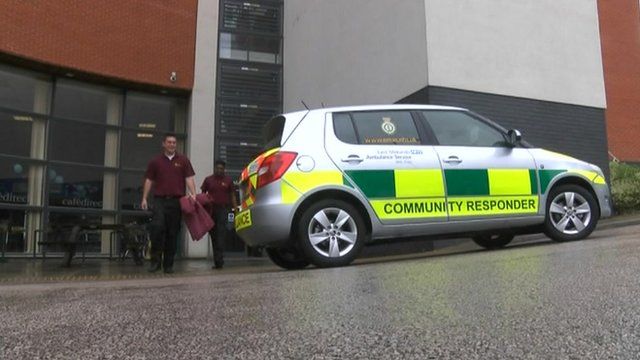 Video
East Midlands Ambulance gets medical students' help
Up to 20 medical and healthcare science students from Nottingham and Derby have teamed up with the East Midlands Ambulance Service to provide emergency care for patients.
The students are taking part in an inner city first responders scheme, which sees volunteers providing basic first aid in a medical emergency until paramedics arrive.
Mick Barnett-Connolly from the ambulance service said the students would not be a replacement for full-time ambulance staff but would help "community engagement".
Go to next video: Patient 'pleased' over EMAS fine