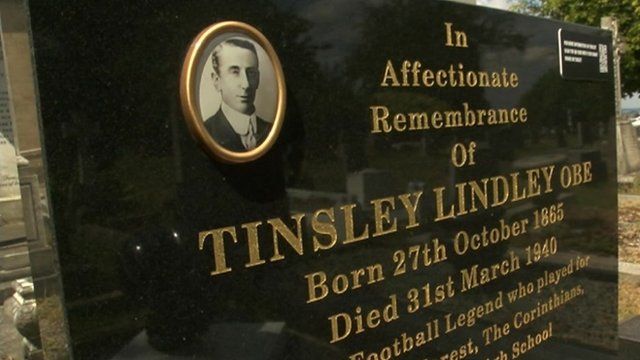 Video
Victorian footballer's grave goes interactive
A gravestone for a top footballer who played for England in the 1880s has been fitted with an interactive barcode.
Tinsley Lindley was the youngest ever player at Nottingham Forest when he joined the team, aged 16, scoring a hat-trick on his debut.
He died in 1940 and was buried in an unmarked grave in Wilford Hill cemetery near Nottingham.
Earlier this year, a gravestone was erected after campaigner Ron Clarke raised £5,000.
It has now been fitted with a code that people can scan to find out more about the man who liked to play in walking boots because he could run faster.