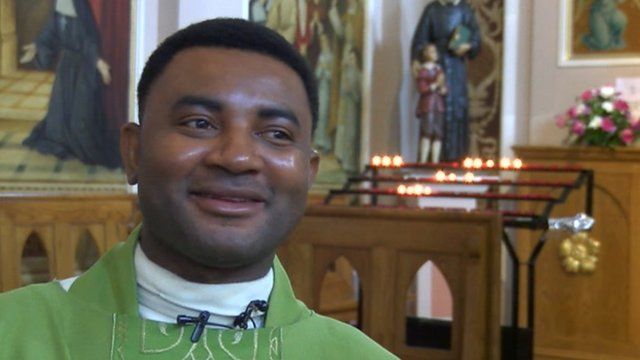 Video
Seven priests move from Africa to East Midlands amid shortage
Churches in the East Midlands are looking to Africa in a bid to tackle a shortage of Catholic priests.
Father Victor Dakwan, from Nigeria, is one of seven priests who have come to the region in response to a request from officials.
He has worked here for four years at churches in Mansfield, Leicester and Derby.
However, he plans to return to Nigeria once the shortfall of priests has been met.
He said when he leaves he will miss the people he has met, but not the weather.