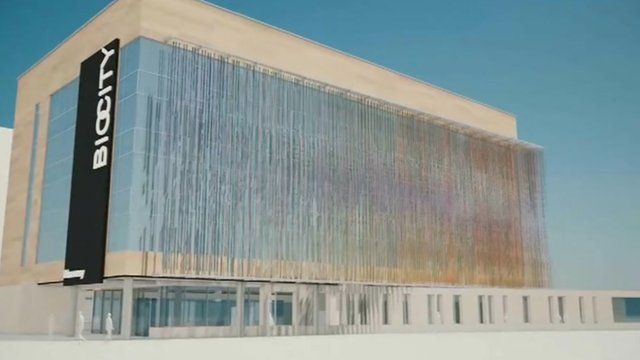 Video
Nasa sculpture plans for Nottingham site unveiled
Plans for a sculpture that will use Nasa technology to communicate with satellites and harness the sun's energy have been unveiled.
The sculpture will be constructed across the front of the new £30m expansion of Nottingham's BioCity complex.
It will connect with Nasa satellites which monitor solar flares in the sun.
Fibre optic lights will then light up in harmony with the solar flare activity.
Known as Corona, the feature has been designed by artist Wolfgang Buttress and Dr Martin Bencsik, of Nottingham Trent University.
Video courtesy of Wolfgang Buttress