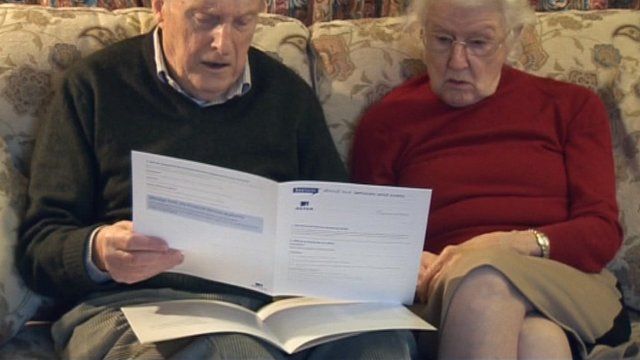 Video
Banks 'block products due to age'
A couple from Oxfordshire claim they have been blocked from getting certain savings products from banks because they are over 80.
Geoff and Joyce Taylor, from Wallingford, want to reinvest a savings bond which is about to mature.
But they have been told they cannot take out some financial products which would have been open to younger customers.
The Financial Services Authority said banks and building societies can make a commercial decision on who they accept as clients.
They can use factors, like risk and profitability, but cannot discriminate against customers due to their age.
26 Mar 2013

From the section

Oxford