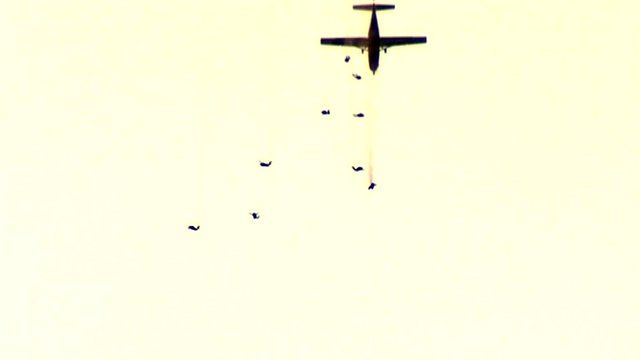 Video
RAF Falcons raise money for Oxfordshire school
A village primary school in Oxfordshire has got around a funding challenge by calling in the military.
The RAF Falcons performed a parachute display above the grounds of Bampton C of E Primary School to help raise £50,000 for a new classroom to accommodate growing numbers of pupils.
The school misses out on government funding because of its relatively small pupil intake.
Currently it is using its library as a classroom and merging year group classes.