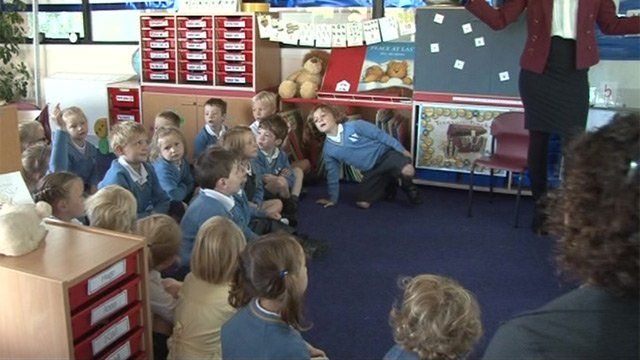 Video
Barrow 1618 Free School opens to pupils
Campaigners at Shropshire's first free school have said they are excited about the opportunities it will open up to pupils.
Barrow 1618 Free School opened its doors to more than 40 pupils on Wednesday, less than two months after closing as a local authority maintained CofE primary.
Parents and other supporters fought to turn it into a free school after Shropshire Council announced plans to close it, partly due to low pupil numbers.
Parent governors Richard Jackson and Greg Watson said there was still a place for small, rural schools.
Launching as a free school, and funded directly by central government, means Barrow will control its own budget and have greater freedom to develop its own curriculum.