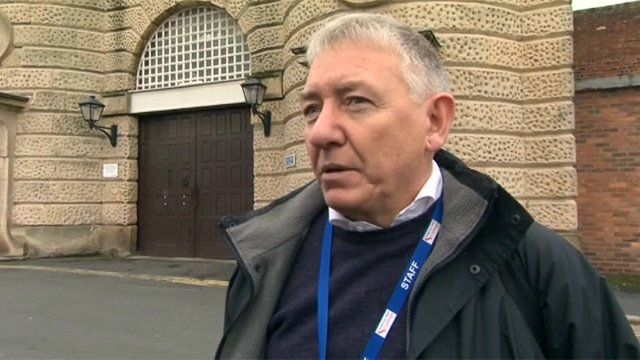 Video
HMP Shrewsbury staff shocked by prison closure
More than 180 staff are expected to be affected by the closure of Shrewsbury prison, announced by the Ministry of Justice on Thursday morning.
It is one of seven closures across the country, in a bid to save £63m per year in operating costs.
Norman Metters, a teacher at Shrewsbury prison, said staff had been shocked by the news, despite rumours about its future.
HMP Shrewsbury, also known locally as The Dana, is expected to close by 31 March, the Prison Officers Association said.