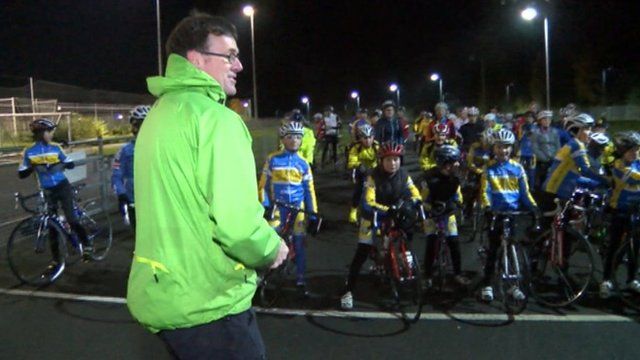 Video
Sports Unsung Hero: Cycling coach Graham Watkins shortlisted
Cycling coach Graham Watkins has been nominated for the 2013 West Midlands Sports Unsung Hero award.
A member of the Mid Shropshire Wheelers club for the past 30 years, he has helped hundreds of young people get into the sport, including Shrewsbury's Luke Grivell-Mellor, who is set to compete professionally.
The club has seen membership rise to almost 400, from less than 200 six years ago.
Members of the club described Mr Watkins as a tireless volunteer who helped with everything from coaching to even mowing grass ahead of events.
He is one of five people to be nominated for the Unsung Hero category, part of the West Midlands Community Sports award.
The winners will be announced at a special ceremony at Birmingham's Villa Park on 4 December.