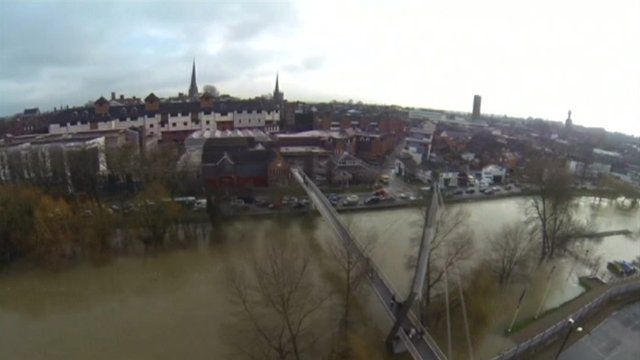 Video
Shrewsbury flood: Aerial footage from remote helicopter
Aerial footage shot from a remote-controlled helicopter shows the extent of flooding in Shrewsbury.
Gareth Griffiths recorded the four-minute video over the Frankwell area of the city on Monday.
He used a drone helicopter, equipped with a camera and video transmitter, to record the footage.
The River Severn rose to 4.25m (14ft) and Shropshire Council said it expected flood defences would be erected again later in the week.
Normal river levels range between 0.42 m (1.5 ft) and 2.70 m (8 ft 11 in), The Environment Agency said.