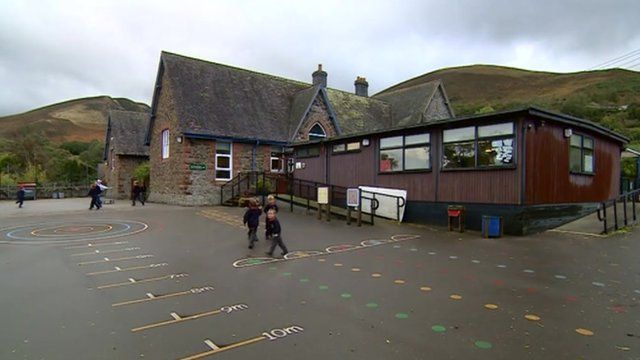 Video
Shropshire pupil drop schools 'should share'
Schools with falling numbers will have to learn to share resources or face an uncertain future, Shropshire Council said.
The county has seen the number of pupils fall by 4,000 in the last 10 years and by 2018 it is predicted 1,800 fewer places will be needed.
Conservative councillor Nick Bardsley said: "This is local people getting together looking at what's best for them and we think at this stage it's all about collaboration, it's all about working together."
Stiperstones primary school has just 31 pupils and shares its head teacher with Chirbury primary nine miles away. They have formed a federation so they can pool resources and save money.
The head, Sue Cooke, said: "Rural schools are at a disadvantage. We have less staff, we have less children, we therefore have less money and it is a way of sharing our resources and looking for a sustainable future for everyone."
BBC Midlands Today's Bob Hockenhull reports.