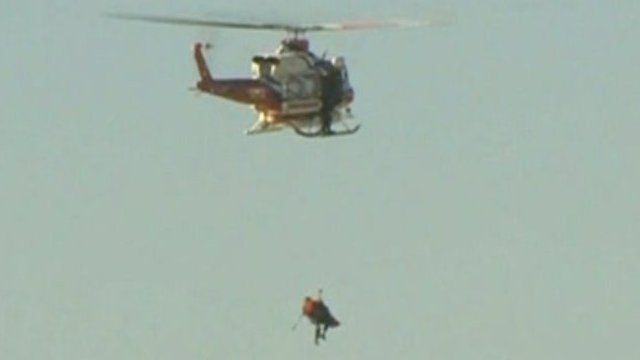 Video
Paraglider Mark Dann returns home after cliff crash
A paraglider who became trapped after crashing into cliffs in California has returned home to Shropshire to continue his recovery.
Mark Dann, 46, broke his back in the accident in Torrey Pines, San Diego, and doctors had to use one of his ribs to fuse his vertebrae.
He made television news in the USA after he had to be winched to safety by a helicopter last month.
Mr Dann is an experienced paraglider who runs an adventure company in Melverley, Shropshire.
His wife Rachel said the accident was probably caused by a lack of breeze.