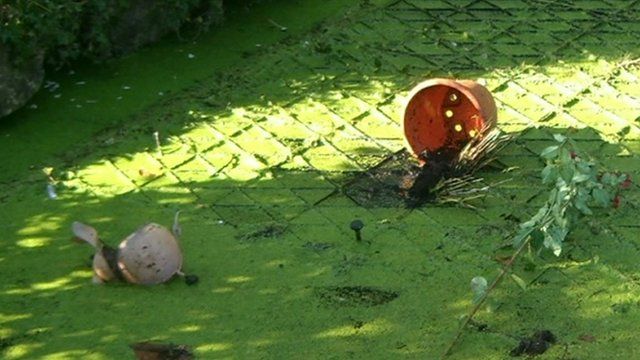 Video
'Disgraceful' vandalism at Bath cemetery
Police are investigating what they describe as "disgraceful and mindless" vandalism of a graveyard in Bath.
Over the course of the summer vandals have carried out a string of attacks at Haycombe Cemetery and Crematorium.
Incidents include damage to war graves, statues pushed over and memorial stones being thrown into a pond.