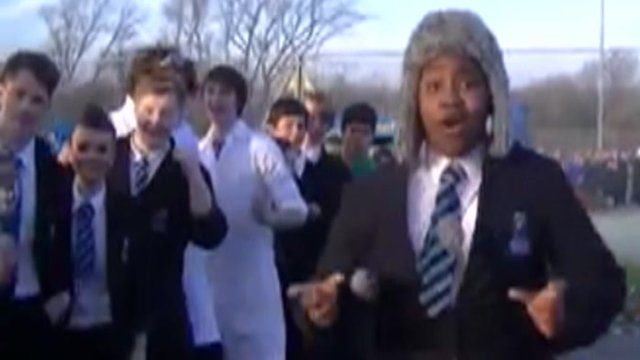 Video
Weston-super-Mare academy stars in student music video
More than 800 pupils and teachers at an academy in Weston-super-Mare are so attached to their school building that it is to star in a music video, before it gets demolished.
The project will act as a permanent memory of the Hans Price Academy in Marchfields Way which will be demolished later this year to make way for a new building.
BBC reporter Laura Jones met some of the students involved in the project, and also teacher Carolyn Tipler.