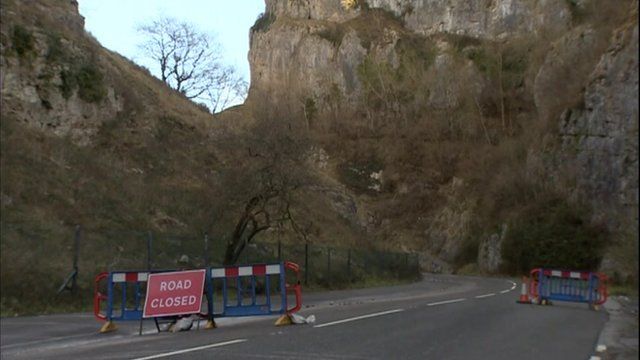 Video
Cheddar Gorge shop owners hit financially by road closure
It is three months since bad weather and flooding closed the main road through Cheddar Gorge.
The B3135 remains closed to traffic. Heavy rain, flooding, snow and ice have all caused damage to the road surface.
Shopkeepers say they've lost up to 50% of their trade and have demanded urgent action.
But the highways engineers say the continuing bad weather is making repairs impossible.