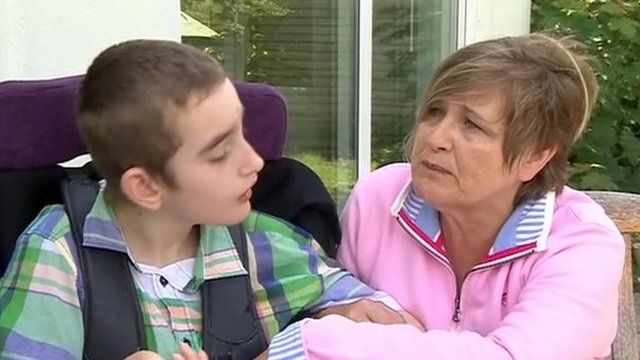 Video
Mother's shock over terminally ill son's holiday refusal
A mother has said she was shocked to be told she was not authorised to take her terminally ill son out of school to go on holiday.
Maxine Ingrouille-Kidd of Wedmore, Somerset, said she had been planning for what could be her 13-year-old son Curtis's last holiday. The teenager is blind and has cerebral palsy.
She was told his absence could not be authorised under new guidelines, because the situation was not "extraordinary".
Somerset County Council's John Osman said "something had gone wrong" with the communication between the school and Mrs Ingrouille-Kidd.
Campaigner Karen Wilkinson said despite the Department for Education's crackdown on absences, head teachers should still be able to use their discretion about holidays.
The BBC's Scott Ellis reports.