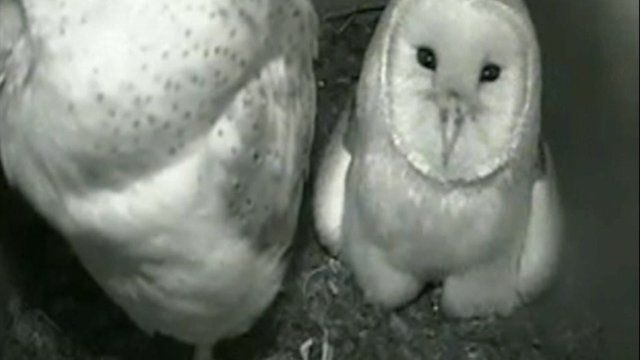 Video
Has Boris the barn owl got a new mate in his 'love nest'?
Two barn owns have appeared at a nesting box at a secret location in Somerset, which gained attention last year when a camera was installed to track the owls' activities.
Last year two owls nicknamed Boris and Brenda hatched seven chicks, but experts from the Somerset Wildlife Trust think Boris has returned with a different mate.