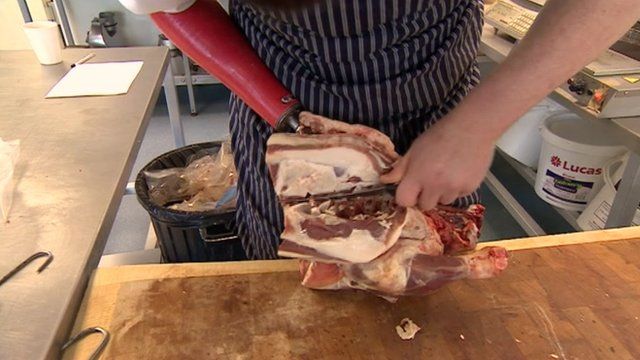 Video
Apprentice butcher back at work after losing hand
An apprentice butcher from Somerset, who lost his hand in an horrific accident, has returned to his job in a matter of weeks.
Thomas Stevens said he decided in his hospital bed that he wanted to continue his apprenticeship and to work for his boss, Paul Jeffrey.
Last week, Mr Jeffrey, the owner of P&K Meats in Street, was fined £3,000 for failing to ensure the health and safety of his staff at work.
Yeovil magistrates also ordered him to pay costs of £12,104.76 costs.
Clinton Rogers reports.