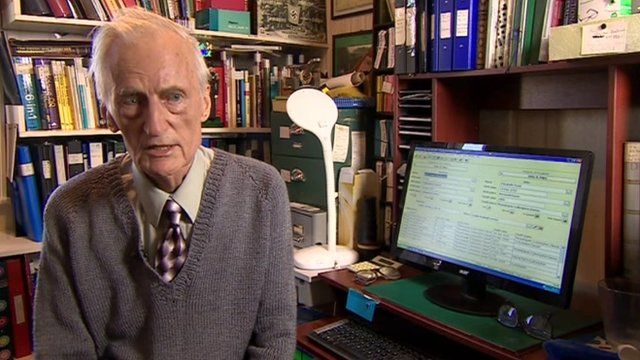 Video
Pensioner 'traces family tree back to King Alfred'
A pensioner from Taunton says he has traced his family tree back to England's first king, Alfred the Great.
Roy Blackmore is separated from the 9th Century Saxon king by 45 generations.
King Alfred ruled the kingdom of Wessex from 871 to 899.
Mr Blackmore has been researching his family tree for more than 30 years, inspired by the loss he felt after being orphaned as a child.
Steve Powell reports.