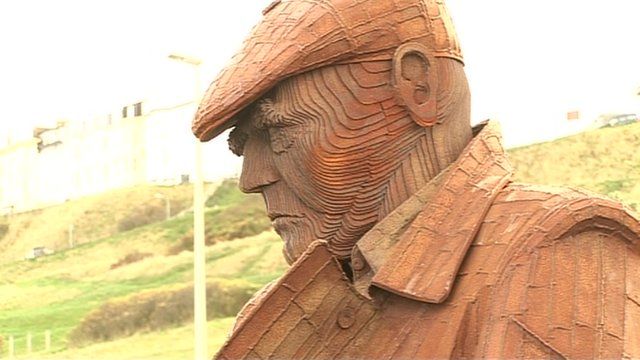 Video
Pensioner buys Ray Lonsdale sculpture in Scarborough
A steel sculpture which was temporarily loaned to the town of Scarborough has been bought after a campaign to keep it.
Pensioner Maureen Robinson donated about £50,000 to buy the steel sculpture by artist Ray Lonsdale as a "thank you to the town".
The piece, called Freddie Gilroy and the Belsen Stragglers, is based on a former miner who was one of the first Allied soldiers to enter Belsen concentration camp on its liberation in World War II.