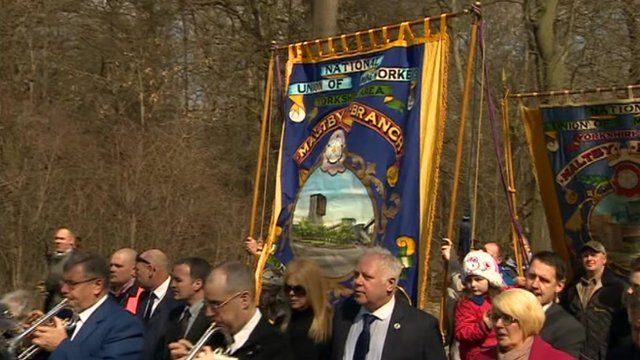 Video
Miners march to mark end of Maltby Colliery
Hundreds of miners marched through a South Yorkshire town to mark the end of coal mining there.
Maltby Colliery, one of the last deep mines in England, was closed as owners Hargreaves Services said it was no longer viable.
The Maltby Miners Welfare band led a parade through the town to a cemetery, where two wreathes were laid and a lump of coal buried.