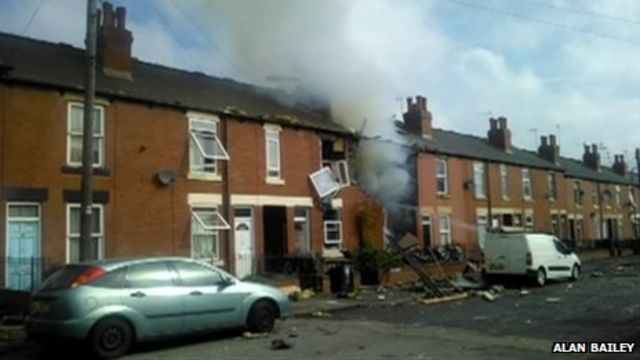 Video
Four injured in 'gas blast' at Sheffield home
Four people have been injured after a suspected gas explosion destroyed one house and badly damaged two more in Sheffield.
The blast was reported at the mid-terraced property at 09:05 BST in Dundas Road, Tinsley, South Yorkshire Fire Service said.
Mobile phone footage taken by Alan Bailey and local residents shows firefighters tackling the blaze at the property.