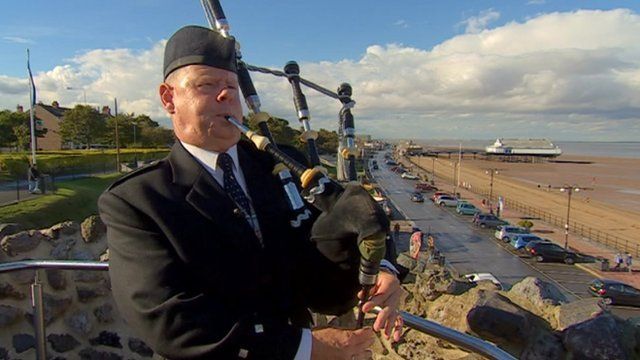 Video
Cleethorpes piper 'owns most bagpipes'
A policeman from Cleethorpes believes he has the world's largest collection of bagpipes and is hoping to prove it with an entry in the record books.
Danny Fleming started collecting the instruments as a teenager and has spent £10,000 on one set alone.
Reporter Sarah Corker met him to find out how his passion for the pipes developed.