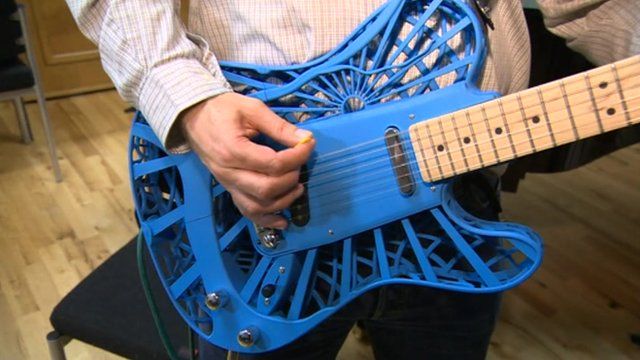 Video
Sheffield students' printed 3D guitars used by Klaxons
Graduates from the University of Sheffield have set up a business making bespoke electric guitars using 3D printer technology.
The instruments are designed and created by Customuse and have recently been used by indie rock band Klaxons on their latest tour.
Co-founder Mahdi Hosseini came up with the idea after realising his dream of a personalised guitar was financially out of his reach, unless he could get one printed.