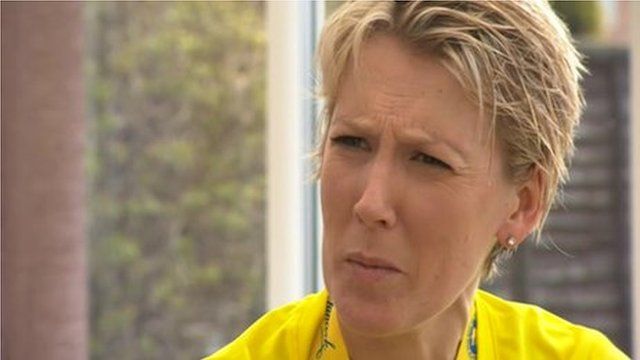 Video
Boston marathon blasts: Tamworth runner honours victims
A Staffordshire woman who completed the Boston Marathon says she is determined to run the London Marathon for the people caught up in the bomb blasts.
Tricia Bunn, from Tamworth, finished the race about half an hour before two explosions killed three people and injured at least 140 others.
Mrs Bunn said she was within a mile of the finish when she heard "rumbling" but had "no idea" of the cause.
The 38-year-old said Sunday's event in London had to go ahead "for Boston".
Her husband Richard said waiting for news about Tricia was "the worst hour of his life."
He said: "Not knowing whether she was injured alive, on her way to the airport, I had no way of contacting her because the phone wasn't working, I felt so useless."