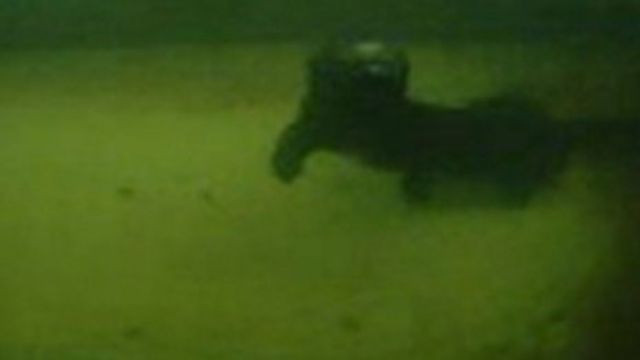 Video
'Surprise' otter footage 'good' for Staffordshire river
"Unexpected" footage of an otter, filmed by an underwater camera, is "very good news" for a river in Staffordshire, the Environment Agency (EA) has said.
The camera had been set up by the agency to monitor how successfully a new fish pass was working.
Bryony Devoy, from the agency, said: "This indicates that the whole ecosystem is healthy which is fantastic when you consider the pressures and challenges that the wildlife in these areas have to face on a daily basis."
Other footage gathered includes some of a pike using the camera tunnel as an ambush point.