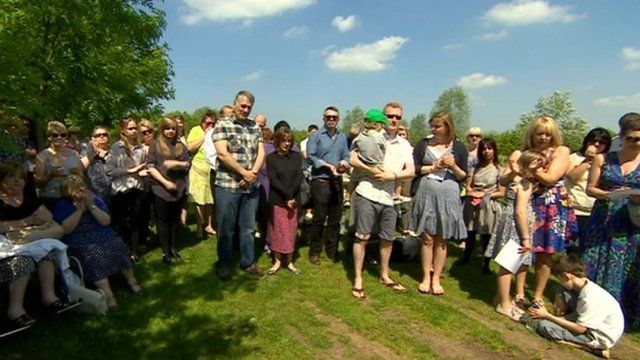 Video
National Memorial Arboretum tribute to heart death children
Families whose children died because they were born with heart problems have gathered for the unveiling of a memorial at the National Memorial Arboretum, in Staffordshire.
Organised by Birmingham-based charity Little Hearts Matter, the service included the dedication of a memorial bench and tree, where parents are expected to leave messages in memory of their children.
Peter Groves was among those at the event. His daughter Stephanie died a few days after she was born with half a heart, 20 years ago.
He said he hoped the memorial would serve as a permanent reminder of "very special children who may have only been with us for a very limited time but will live in our memories forever".