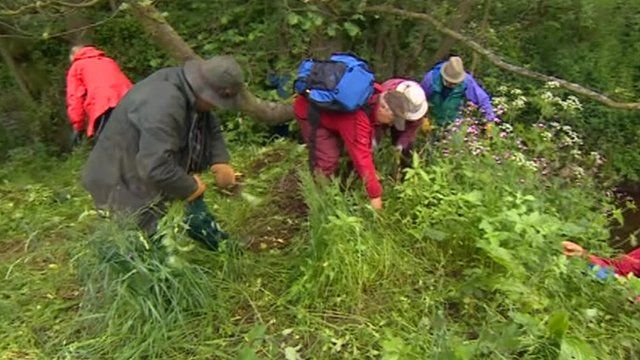 Video
Volunteers battle weeds along Staffordshire river
Volunteers have been working in the Staffordshire Peak District battling the invasion of weeds.
Himalayan Balsam, rhododendron superponticum and Japanese knotweed are said to be "colonising" many rivers and canals.
Liz Copper spoke to Rose Clark, a Peak Park ranger and Guy Barter, a chief advisor with the Royal Horticultural Society.