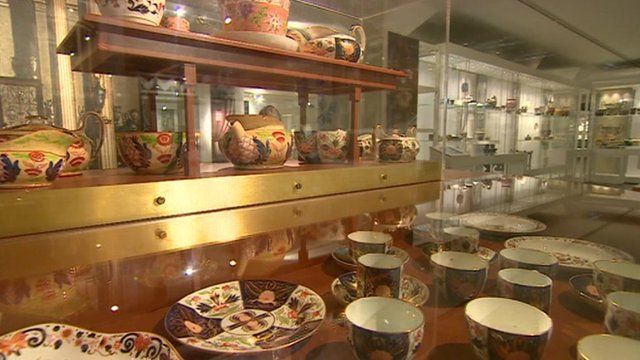 Video
Wedgwood collection: Art Fund launches appeal to save it
A £2.7m public appeal has been launched to keep the Wedgwood Museum pottery collection together.
The archive is being sold to pay off part of the ceramics company's £134m pension debt, which was transferred to the museum trust when the firm went into administration in 2009.
The Art Fund, which is co-ordinating the fundraising appeal, said it had already secured £13m to buy it, but it needed to raise a further £2.7m.
It said if it failed to secure the money before 30 November, the collection would be put up for auction and likely be broken up forever.