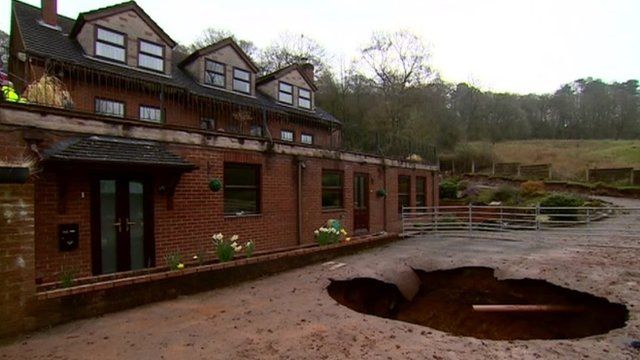 Video
Oakamoor B&B 'could stay closed' after sinkhole
A bed and breakfast damaged by a sinkhole more than eight months ago could remain closed indefinitely, its owners have said.
The sinkhole, measuring more than 10ft (3m) wide, appeared at the property in Oakamoor, Staffordshire, in April.
It has been filled with 140 tonnes of rock, but is still waiting to be injected with a mix of ash and cement.
The Laurels B&B was expected to reopen in October 2014, but owners Phil and Helen Tester said they had faced countless delays for the work to be completed.
At the same time, they said the ground was continuing to move, with further cracks opening up at the property.