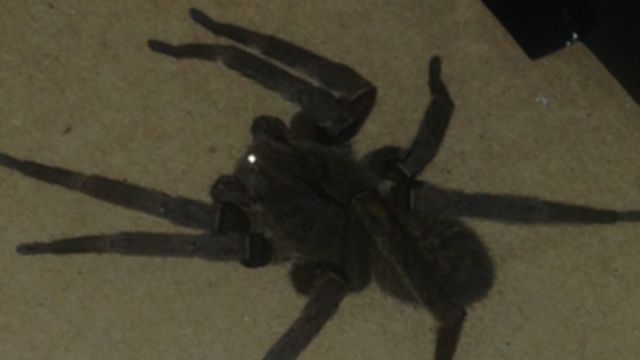 Video
Deadly spider caught in Tamworth warehouse
One of the world's most dangerous spiders has been caught in a Tamworth warehouse.
A Brazilian Wandering spider was spotted beside pallets that had arrived from South America by Lee Hilton, who works for shower and tap manufacturer Bristan.
He said: "I told my friend to watch it and not let it out of his sight."
Chemicals in the venom "makes the brain think the pain is even worse than it really is," said arachnid expert James Ship from the Stratford Butterfly Farm.
The spider was taken to Bristol Zoo, where staff said it was probably the largest seen in the UK.