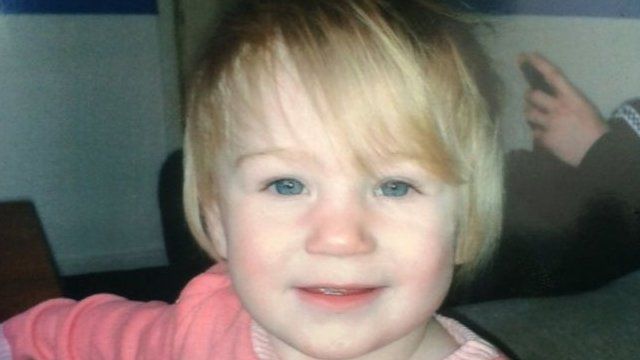 Video
Ayeeshia Jane Smith: 999 call by mother and stepfather
An emergency call has been made public of a mother who murdered her toddler claiming to attempt to revive her, with help from her partner.
Ayeeshia Jane Smith, aged 21 months, died of a tear to her heart at the family's home in Burton-upon-Trent, Staffordshire, in May 2014.
Her mother Kathryn Smith, 23, has been convicted of her murder. Smith's ex-partner Matthew Rigby, 22, was cleared of murder but convicted of causing or allowing Ayeeshia's death,
A Home Office pathologist had told the Birmingham Crown Court jury the child's injuries were consistent with stamping or crushing.
Mother guilty of toddler murder
Go to next video: Murdered Ayeeshia's injuries 'horrifying'