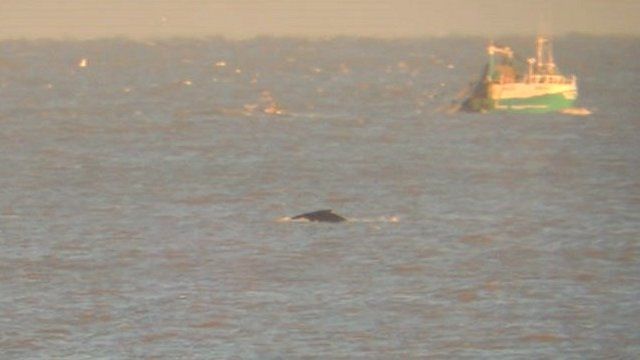 Video
Humpback whale off Suffolk coast 'probably' first recorded
A whale spotted off the Suffolk coast at the RSPB Minsmere reserve was "probably" the first humpback to have been seen in the county's waters, an expert has said.
Martin Sanford, from the Suffolk Biological Records Office, said other whale species had been sighted but there were no recorded sightings of humpbacks.
A video of the whale was shot by RSPB employee David Fairhurst as it was feeding on fish on Monday.
It has been slowed down slightly.
Go to next video: Humpback whale sighting 'a first'