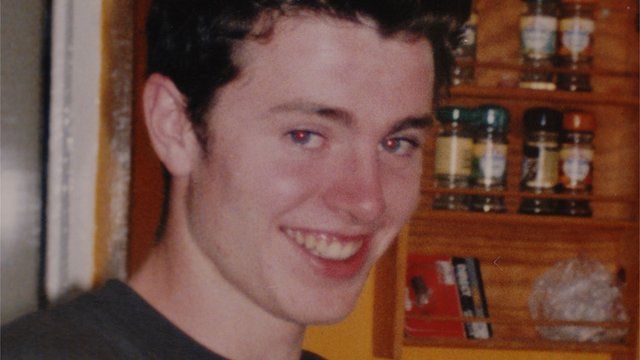 Video
Luke Durbin: Eight-year anniversary of Suffolk teenager's disappearance
The mother of the missing Suffolk teenager Luke Durbin says there is "no moving on" eight years after his disappearance.
The 19-year-old vanished in the early hours of 12 May 2006, following a night out in Ipswich.
His mother Nicki reported him as missing the day after.
Suffolk Police have said they are still waiting for the results of tests on human bone which was found in February 2014 in woodland in Ufford.
Ms Durbin said: "When the police first told me about it, I didn't think it was Luke - there just seemed there could be so many other reasons why a piece of bone would be there.
"Tests are ongoing and until those results are back, no-one knows."