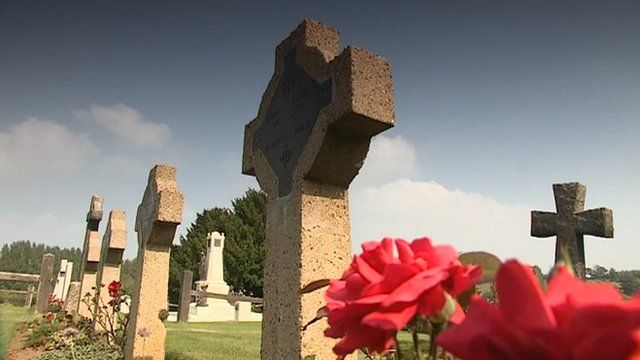 Video
World War One at Home: HMS Amphion sinks off Suffolk coast
More than 100 British servicemen lost their lives within hours of the start of World War One - not in France, but just a few miles off the Suffolk coast.
HMS Amphion set sail around the east coast from Harwich on 5 August 1914 on a mission to sink the German minelayer Konigin Luise that was reported to be "throwing things overboard".
Successful in her task she picked up 46 German survivors, but in a twist of fate the Amphion struck a mine laid hours earlier by the German ship - resulting in some of the first casualties of the conflict.
More than 100 Commonwealth sailors were killed along with 19 of the German sailors who had been rescued, they are buried side-by-side in the Shotley naval churchyard.
As part of the BBC's World War One at Home series, Shaun Peel reports.
Go to next video: Digital mosaic of WW1 soldier