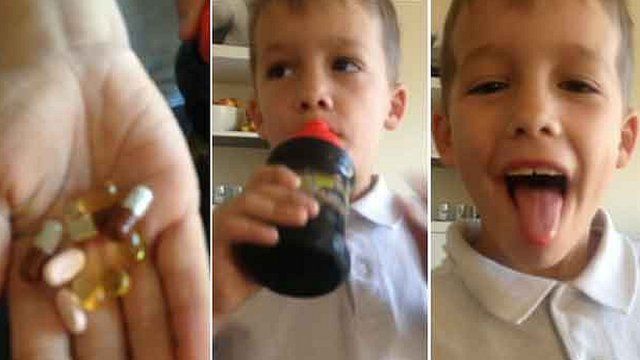 Video
Boy's Facebook medication video gets 650,000 hits
A video of a six-year-old boy taking 40 tablets a day to treat his cystic fibrosis has had more than 650,000 views within five days.
Heidi O'Brien, of Kesgrave, near Ipswich, was trying to "bribe" her son, Jesse, to take his medication on Wednesday by promising to post a video of it on Facebook.
She expected to get a couple of hundred hits and a few positive comments from friends and family.
The video, shot using a mobile phone, has taken off and won praise from the Cystic Fibrosis Trust.