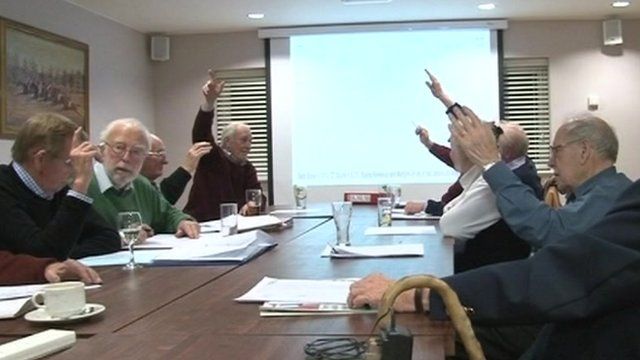 Video
Forest Row Investment Club pools resources to invest
A group of people in Sussex are among thousands who are members of an investment club.
ProShare, which registers investment clubs, estimates there are 12,000 investment clubs in the UK, with a total of 100,000 members. The company added that 60% of investment club members were stock market novices.
The clubs can supplement members' incomes which usually rely on high interest rates.
The Forest Row Investment Club meets regularly to pool members' funds and invest them in stocks and shares.
11 Apr 2012

From the section

Sussex