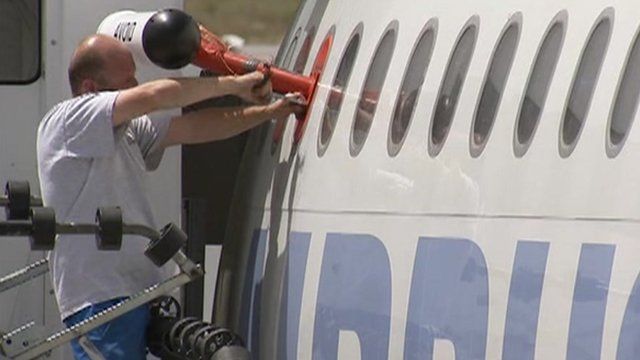 Video
Gatwick airline tests cameras to detect volcanic ash
A system using infrared cameras to detect volcanic ash in the atmosphere is being tested by Gatwick's biggest airline.
Easyjet lost £50m in the Icelandic ash cloud of 2010, as tens of thousands of passengers' flights were cancelled.
The equipment was first fitted to a light aircraft in Italy in December and tested near the Mount Etna and Stromboli volcanoes. In the past fortnight it has been tested over the Atlantic coast west of Morocco.
19 Jul 2012

From the section

Sussex