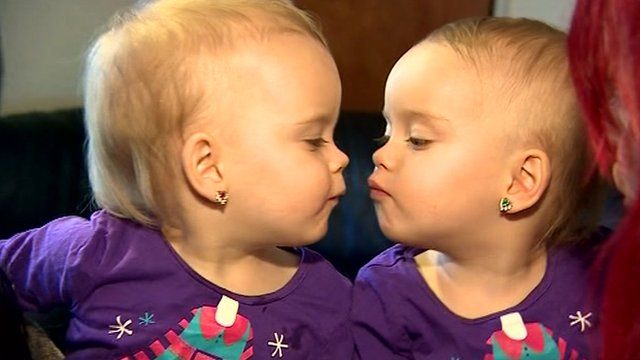 Video
Crawley twins tattoo sparks 12,000 Facebook messages
Twin girls from Crawley have become a Facebook sensation after their mother posted a picture of a tattoo of them, depicting their faces as the sun and the moon.
Chloe Reynolds, from Bewbush, was advised to terminate her pregnancy because the girls, Mia and Madison, shared one placenta and one amniotic sac and their chance of survival was low.
She decided to go ahead with the pregnancy and the twins, now two, were born by Caesarean section at 32 weeks.
The tattoo post has now attracted 250,000 likes and more than 12,000 messages of support.
"The amount of positivity was so lovely and I really did appreciate it," she said.
18 Feb 2013

From the section

Sussex